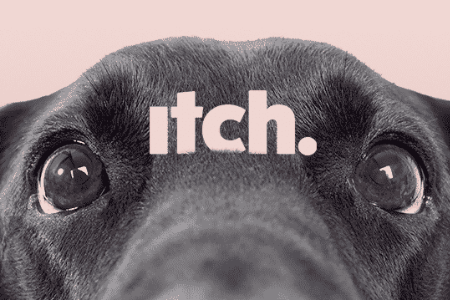 Itch
PROMO: Try your first month of Itch Flea for FREE! (just £1.99 P&P)
Starting from: £7.00
Date added: 6th February 2022
Highlights
Tailored treatments, personalised to your pet
Choose your personalsed pack to include Flea, Tick & Worm
Food, Treats, Pheromones, Supplements, Dental & Ear, Poo bags
FREE 24/7 access to Itch Video Vet (worth £90/year)*
Our personalised subscriptions are the simplest way to keep your pet happy, healthy and always full of beans (not literally though, imagine the guffs!).
We'll remember for you.
We'll send the right dose at the right time, personalised for your pet and delivered through your door for free. And we'll gently remind you to apply. With add-on products to help with a range of wellbeing needs – from fleas, ticks and worms to calming, dental and joints – you can create the perfect programme of complementary treatments to help your pet live a happy and healthy life.
We've been in the pet care industry for 10 years, and our gold-standard treatments are developed with vets and made by the best scientists and chemists. Itch Flea kills fleas, ticks and their eggs, protecting your pet and your home. Other flea treatments don't. From only £7.00 per month and delivered free. Our subscription service makes preventing issues even easier. And our unique business model, that cuts out the middle man, means we can focus on keeping quality high and costs low.
Similar Boxes