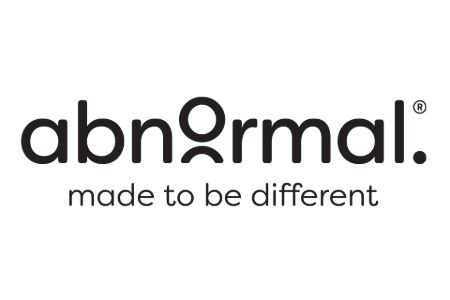 abnormal.
PROMO: 7 meal trial for FREE!
Starting from: £59.99
Date added: 10th February 2022
Highlights
30 meal subscription box
Includes a FREE limited edition abnormal. tee worth £19.99 with your first subscription box
Delivery free of charge
Bring forward, push back or pause at any time
Paper based sachets
abnormal. is the world's first personalised, nutritionally complete meal. Put simply, it's real food that is both affordable and super convenient, and most importantly of all, contains an optimal balance of vitamins, minerals, protein, fibre, fat, complex carbs and other active ingredients. abnormal. takes the complete meal to a whole new level by learning what makes you unique and then creating a meal that fits specifically to your needs.
You'll never have to compromise on your food or health again. There's nothing in the world quite like you. So we built something quite like nothing in the world. Let's face it, one size fits all doesn't cut it in the modern world. When it comes to your health and wellbeing, you need food that is tailored to you – not the other way around! The technology now exists (thanks a. team!) to enable you to personalise your food, taking into account your lifestyle, diet, allergies and so much more. We have one message for you – stay abnormal.
nutritionally complete. abnormal. is by nature, high in protein and low in sugar. These two elements are fundamental to healthy living in our view. The overall nutritional composition of an abnormal. meal varies from person to person, depending on a wide range of touchpoints including your specific lifestyle, diet, habits, intolerances and so on. Each meal is packed with the finest ingredients that nature has to offer from premium oats to chicory root and a wide variety of active ingredients to support your very specific needs. vegan, flexitarian… abnormal. is simply for everyone.
So whether you're on a plant-based diet, prefer to flex, or just stick to a typical western diet, abnormal. adjusts to you. We use rather clever algorithms to crunch everything in your profile and create a nutritionally complete meal, personalised to you. It's a meal, designed for now, designed for you.