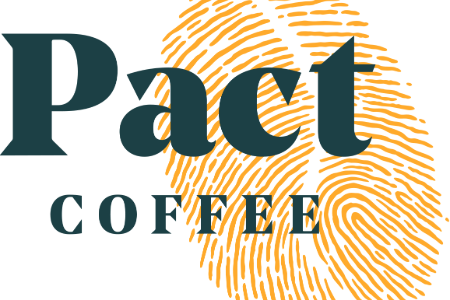 Pact Coffee
PROMO: £5 Off Your First Order using PACTSB5
PROMO: 20% off your first 4 orders using the code PACTCOFFEE20
PROMO: Free V60 Kit (incl filters) with 1st order and a free pack of filters on 3rd order using the code COFFEEDRIPPER
Starting from: £6.95
Date added: 4th October 2021
Highlights
Personalise your plan and choose from 3 coffee ranges:
Regular / Expresso / Decaf
5 different grind sizes (Wholebean, fine, medium fine, medium, coarse)
3 different coffee options depending on your individual preferences and budget
Since 2012, we've been on a quest to transform the coffee industry while bringing amazing coffee to the lips of the nation. Read our story below and discover our mission.
Every revolution has to start somewhere, and coffee lover Stephen Rapoport launched Pact in his home kitchen, 3 weeks before his wedding! Fed up with the problematic coffee industry, and on a quest to bring the nation better quality brews, Stephen set to work in the summer of 2012.
Stephen discovered that from farm to customer, there are traditionally 10 middle parties in the supply chain. Too often, this model leaves hardworking coffee farmers with crumbs. Stephen decided to take matters into his own hands by building direct relationships with farmers worldwide and paying them premium prices for premium coffee.
Back then, Pact was called Your Grind and had something of a gung-ho approach, with Stephen grinding coffee at home, writing personalised notes to customers and using hair straighteners to secure the bags. Despite this, it didn't take long for his passion for speciality coffee to catch on; within a year we had piqued the interest of hundreds of coffee lovers and moved to an office space with several full-time staff members in tow.
The home kitchen days are long gone and today we run one of the UK's largest independent roasteries. We source speciality coffee from 9+ exciting origins and have forged long-term relationships with over 150 farmers… …But we're just getting started! Our dream is to completely transform the coffee industry, put the power back into the hands of coffee farmers and share even more incredible coffee with you. By choosing to support Pact, you are part of the coffee revolution.