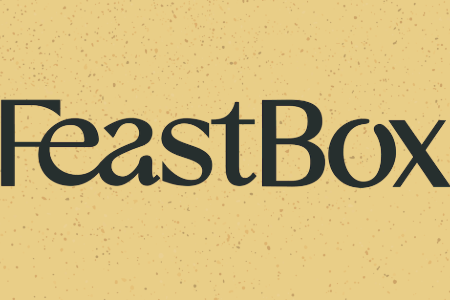 Feast Box
PROMO: 30% off your first box. Use Code FOODIE30
Starting from: £11.00
Date added: 1st March 2022
Highlights
New menu every week, making sure there are different flavours from around the world to tempt you with.
All the ingredients you need, including (thanks to Red Rickshaw) any that are hard to find, will arrive at your door along with easy to follow recipe cards
And you'll make it look easy, too. You control everything. You can pause for a while, skip a week or keep those boxes coming
Taste the world in your kitchen with FeastBox, a commitment-free subscription service specialising in global cuisines. FeastBox deliver weeknight-friendly recipe cards with straightforward instructions and ingenious tips, along with all the pre-measured, authentic ingredients sourced from every continent and delivered straight to your door.
Whether or not you can whip up wontons like a local, FeastBox will show you something new in the kitchen, speed up your preparation time, free up your fridge space, and connect you with the exciting ingredients, developed and sourced by a team of dedicated experts.
Take your taste buds on travels. You can skip, cancel or continue cooking up a storm every week.
100% British meat and locally produced fruit & veg in generous pre-portioned amounts. All powered by Red Rickshaw, the hard-to-find ingredients specialist
Eat well as we give you the most nutritious in-season ingredients that's better for you and the planet. Do well as with every meal purchased we donate to Action Against Hunger.
Similar Boxes