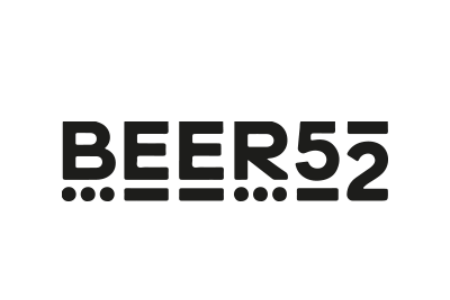 Beer52
PROMO: Beer52 are offering a FREE case of 8 vegan craft beers. Simply cover the postage costs of £5.95
Starting from: £24.00
Date added: 17th September 2021
Highlights
8 can mix of light and dark beers or light beers only
Tasty Snack
100 page full-colour Ferment magazine
We're the UK's largest craft beer discovery club and we send you a tasty selection of craft beers every month. Join us on a journey of discovery and share our favourite beers from around the planet!
Whether you have just discovered the fast-growing world of craft beer or you're a craft beer aficionado, our boxes are designed to fuel your passion for flavour and to learn a little bit about what's in your glass along the way.
We work really closely with the breweries we feature to give you a little peek into their magical beery world and sometimes they create exclusive beers available only for our subscribers!
Each tasty box of beer comes complete with a snack, as well as a copy of 100 page full-colour Ferment magazine where you can learn all about what's happening and who's who…it's essential reading!